---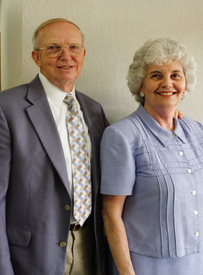 Mission Aeroservices began operation in July of 1974 as a support ministry in service to independent baptist mission boards and their respective missionary pilots scattered around the world. To date we have assisted nine mission agencies and few independent missionaries in nineteen countries. It has been our joy and blessing to have a part in so many ministries in so many places.

Mission Aeroservices endeavors to be the "status center" for all fundamental, independent, Baptist missionary aviation around the world. It is our desire to know what mission agencies and what missionaries operate in what country, with what equipment, doing what type of ministry. This would supply us with the "big picture" and enable us to channel help to needy areas in cooperation with the respective mission boards.
---
Aircraft Maintenance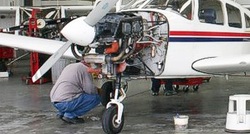 Our most requested service is the maintenance, repair, overhaul, and modification of aircraft and engines in preparation for the foreign field. Our mechanics are all FAA Certified. We are also assistance in short trips to field locations for repair or heavy maintenance assistance.
---
Parts Support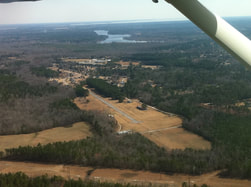 For those missionaries on the field we provided rapid response to calls for aiframe and aircraft engine parts. The vast majority of these parts must come from the United States. As a recognized FBO (Fixed Base Operation in aviaton terms) we get the very best wholesale prices and we then pass these savings on to the missionaries saving many missions dollars.


---
100 Canaan Ln
New Bern, NC 28562
United States

(252) 633 0328



---
​
NC20 Canaan Air Base Airport
New Bern, North Carolina, USA
FAA INFORMATION EFFECTIVE 04 JANUARY 2018LocationFAA Identifier: NC20
Lat/Long: 35-05-23.5000N / 077-10-15.0000W
35-05.391667N / 077-10.250000W
35.0898611 / -77.1708333
(estimated)
Elevation: 33 ft. / 10 m (estimated)
From city: 4 miles W of NEW BERN, NC
Time zone: UTC -5 (UTC -4 during Daylight Saving Time)
Zip code: 28562Airport OperationsAirport use: Private use. Permission required prior to landing
Activation date: 03/2008
Control tower: no
ARTCC: WASHINGTON CENTER
FSS: RALEIGH FLIGHT SERVICE STATION
NOTAMs facility: FDC (NOTAM-D service not available)
Attendance: 0800-1700
Segmented circle: noAirport CommunicationsWX ASOS at EWN (6 nm E): 118.525 (252-514-2086)Nearby radio navigation aidsVOR radial/distance VOR name Freq Var
EWN
r287/6.3NEW BERN VOR/DME113.6008W
ISO
r137/25.4KINSTON VORTAC109.6005W
NDB name Hdg/Dist Freq Var ID
KATFI
320/6.136208WEW . .--
CHOCOWINITY
195/25.438808WRNW .-. -. .--
DIXON
032/34.219808WDIW -.. .. .--
KENAN
097/36.733209WDKA -.. -.- .-
ALWOOD
174/38.323009WAQE .- --.- .Airport ServicesRunway InformationRunway 9/27
Dimensions: 1840 x 40 ft. / 561 x 12 m
Surface: asphalt
RUNWAY 9
RUNWAY 27
Traffic pattern: leftleft
Obstructions: 50 ft. trees, 700 ft. from runway25 ft. bldg, 400 ft. from runwayAirport Ownership and Management from official FAA recordsOwnership: Privately-owned
Owner: CALVARY BAPTIST CHURCH
P. O. BOX 1089
NEW BERN, NC 28563
Phone 252-671-7951
Manager: JACK D. HUNT
100 CANAAN RD
NEW BERN, NC 28562
Phone 252-671-7951Airport Operational StatisticsAircraft based on the field: 4
Single engine airplanes: 4 Instrument ProceduresThere are no published instrument procedures at NC20.Some nearby airports with instrument procedures:
KEWN
- Coastal Carolina Regional Airport (6 nm E)
KNKT
- Cherry Point Marine Corps Air Station (Cunningham Field) (18 nm SE)
KNJM
- Bogue Field Marine Corps Auxiliary Field (25 nm S)
KISO
- Kinston Regional Jetport at Stallings Field (26 nm NW)
KNCA
- New River Marine Corps Air Station (H) (McCutcheon Field) (26 nm SW)